Perth weather: Bureau of Meteorology warns of huge rain falls while Cyclones Odette and Seroja rage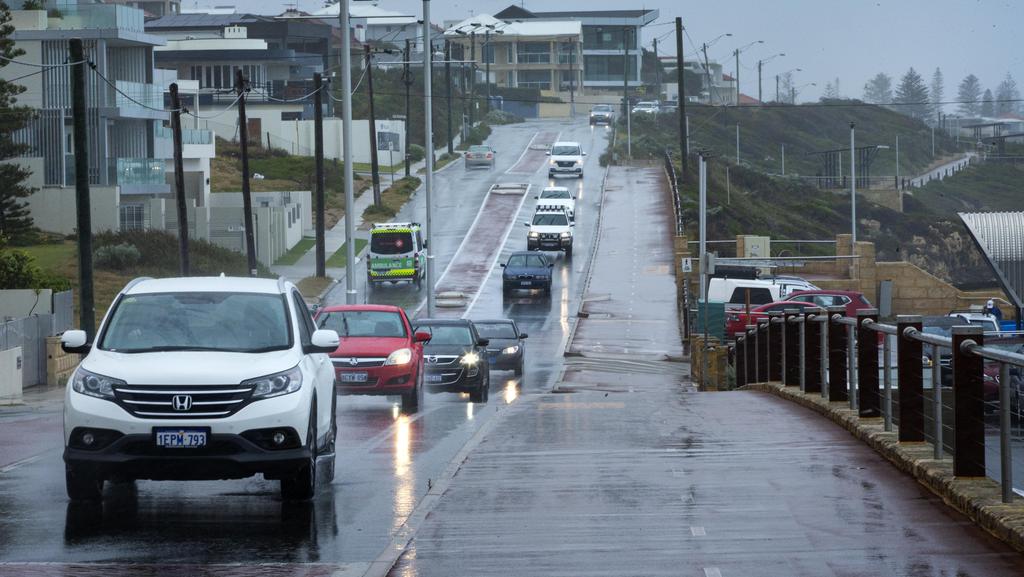 Perth residents are being urged told to brace for heavy rains while a rare weather event takes place in the State's north.
Huge falls are expected across the State as a result of a tropical cyclone and second tropical low develop off the coast.
The Bureau of Meteorology has warned people between Onslow and Perth who should be on alert for heavy rain that could lead to flash flooding and dangerous surf conditions.
While Perth is unlikely to be directly impacted by the cyclone, it is expected to be bucketed with rainfall starting this weekend.
Up to 15mm of rain is forecast on Sunday, while a whopping 30mm could follow on Monday — which would be the wettest day since August.
While Perth…